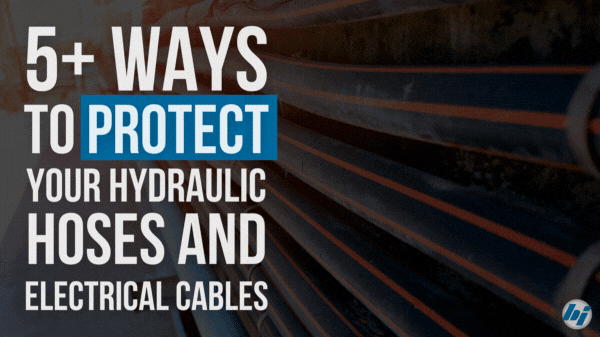 When
a hydraulic hose fails, it can burst and produce a ripple effect that can cause costly equipment damage and downtime; a pinhole leak can spray hot hydraulic fluid causing personal injury.
Hydraulic
hose assemblies typically operate
in
uncontrolled and unprotected environments, where tough and difficult conditions require safeguards against hose failure.
Hoses
are often exposed to vibration and continuous movement on industrial or mobile equipment.
This
is due to rubbing against metal parts, causing wear and abrasion.
There
can also be flying debris, weld spatter or hot metal chips that can cut or burn into the hose.
Any
of these situations can wear away at hose covers, exposing the wire reinforcement to moisture and dirt that can ultimately lead to catastrophic failure.